The Lightspeed App is an app built on a cloud-based Lightspeed e-commerce platform, and it is called 'JMango360 Lightspeed Integrated App' after you installed the plugin Mobile App - Integrated - JMango360, the app is built in the JMango360 platform with your Lightspeed data integration.

Follow the steps below to create a JMango360 Lightspeed Integrated app:

Step 1: After successfully logging into your own Lightspeed Back Office, you are redirected to your Lightspeed Dashboard. Click on Apps in the left side menu.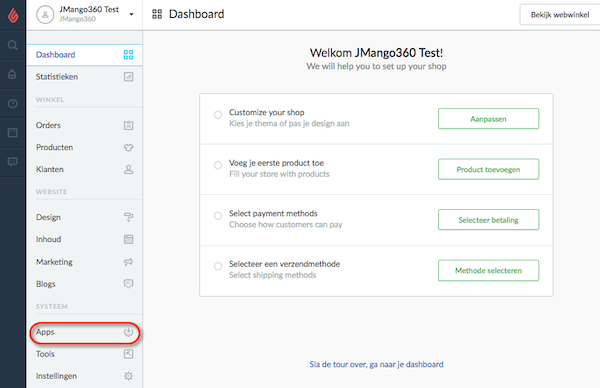 Step 2: Search for
"JMango360 Integrated" in the top right corner.

Subsequently, the JMango360 Plugin is displayed.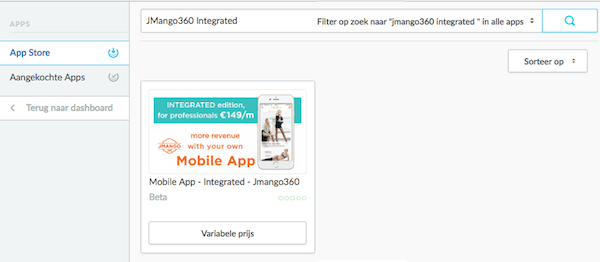 Step 3: Click on the 'Mobile App - Integrated - Jmango360 box' for more details, afterwards click on the button 'Installeer app' to install this Plugin.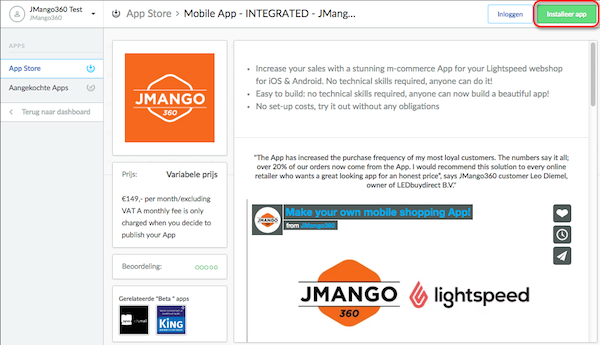 Now you are redirected to the Install app page in a new tab, please enter your account of your Lightspeed back office, then click on the arrow button 'Volgende'.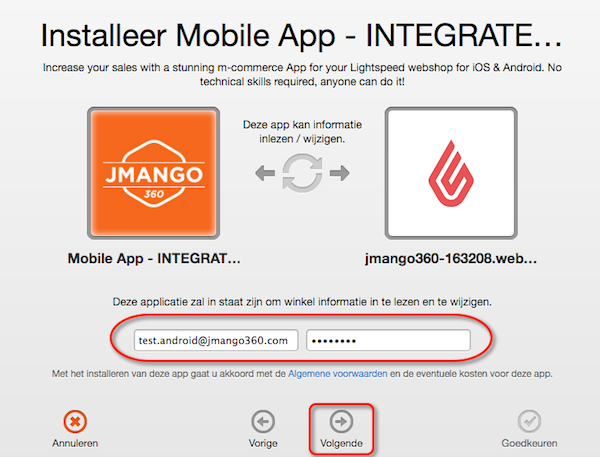 After that, you click on Grant access to finish your integration.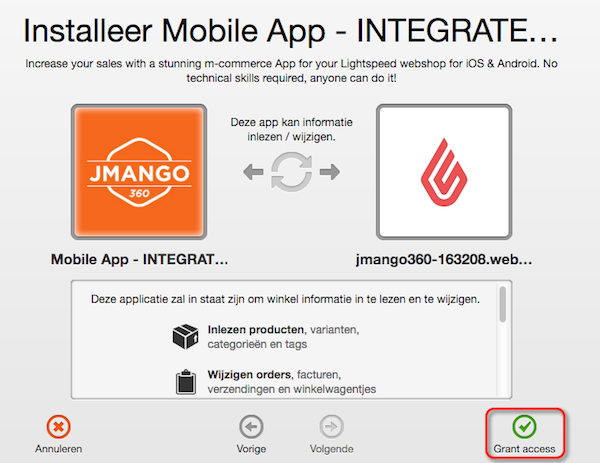 Step 4: You are redirected to the JMango360 Landing page which informs you that the Plugin is installed successfully, click on the button 'Create Mobile App' to go to your JMango360 Lightspeed Integrated App.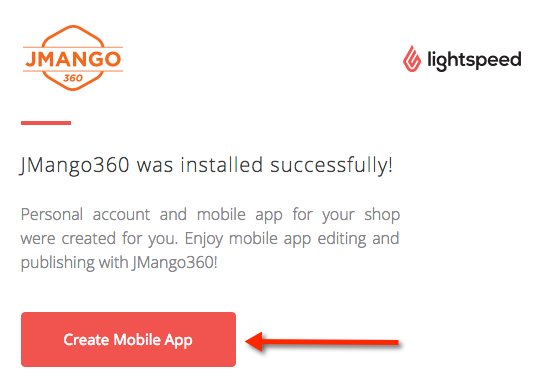 Congrats! Your JMango360 Lightspeed Integrated App is successfully created and you are automatically logged into JMango360.
JMango360 sends you an email that informs you about the creation of your JMango360 Lightspeed Integrated App and the account details to log into

JMango360

.




All your data of products, catalogs and CMS pages are automatically imported from your Lightspeed webpage to the app. Also, the

home screen is created and designed by default.



---
In case you have already had your first time logged in Lightspeed Back Office successfully, then from the second time, in Step 3, you get "Go to the app" button instead of Install button at the top right corner.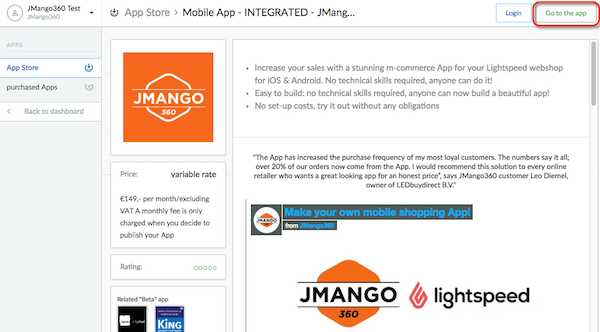 Clicking on Go to the app button will directly take you to JMango360 landing page.

Clicking on View App Dashboard button will automatically redirect you to your app Dashboard.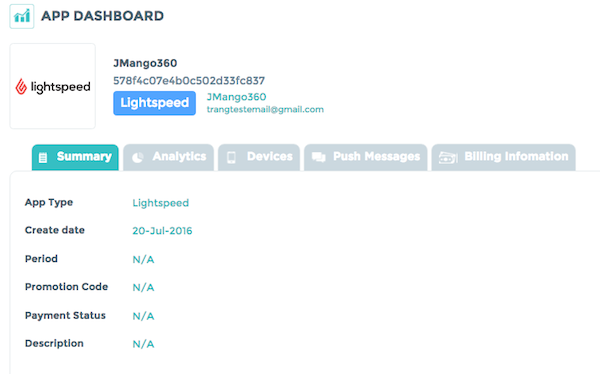 ---
In the JMango360 Back Office, you will find:
1. The number of created Apps are corresponding to the available languages on the website.

By default, the active App is integrated with the default language of the store. If you want to activate a placeholder App, please click to open the expected app, the content of the app will be automatically integrated by then.

2. If you want to create more Apps, in case your website has more languages or there are more languages added. You can easily create a new App by clicking on the 'Check for New Language Update' button.

A list of new stores/languages will be displayed, please select the one you would like to create a new App for and then click on the 'Check' button. The expected app will be created. Lightspeed Integrated app Settings