Step 3: Click on Add new user

Step 4: Fill in all the fields and click on Save user

Step 5: Select user and assign role (if you have not created a specific role go to 'creating a role for a Magento Admin user'). When role is assigned click save user.

Step 6. Once user is created and role is assigned send an email to your contact person within JMango360 and send them the username and password of this admin account.
Creating a role for a Magento Admin user
Step 1: Log into your Magento Admin Panel

Step 2: Go to System >> Permission >> Role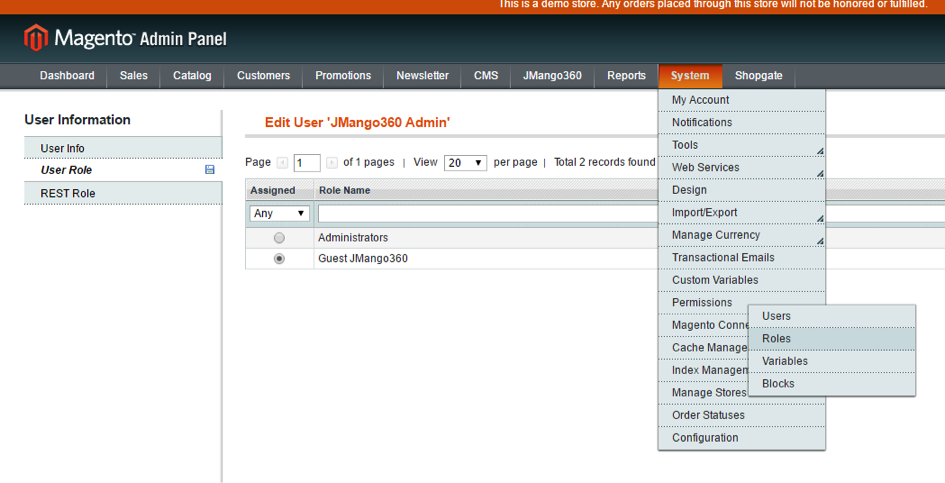 Step 3: Select add new role

Step 4: Edit role name and password and click on save role

Step 5: Select the role you just created.
Step 6: Select role resources and select which resources JMango360is allowed to access. There are two options:

​


2.
Or select custom. If custom is selected please make sure JMango can access the following:
I.
JMango (if plugin has already been installed)
Click on save role

Once the role has been created it can be assigned to a user.