After your LightSpeed Integrated app is created successfully, it is possible that there is no image displayed in your sub-category. Underneath is described how you are able to add an image for a particular sub-category.

A sub-category without an image is because you haven't uploaded any image for this subcategory, so please follow the steps below to insert an image for a particular sub-category in the app:

Step 1: After successfully logging into
your own
Lightspeed Back Office
, you are redirected to your Lightspeed Dashboard. Afterwards click on Producten in the side menu on the left.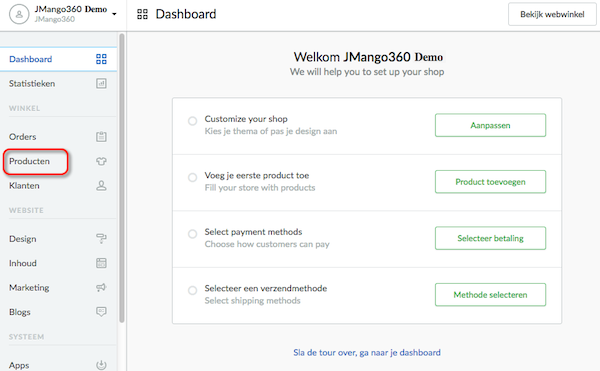 Step 2: Click on Categorieën in the side menu, afterwards open the subcategories by clicking on their name, eg: Category 2.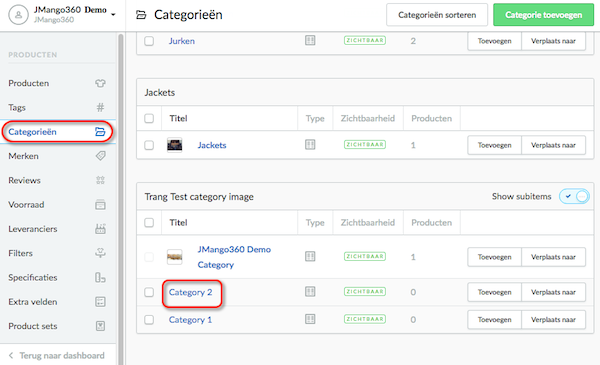 Step 3: Click on the box of the main image to upload an desired image for this subcategory. Then click on the Opslaan button to save the changes.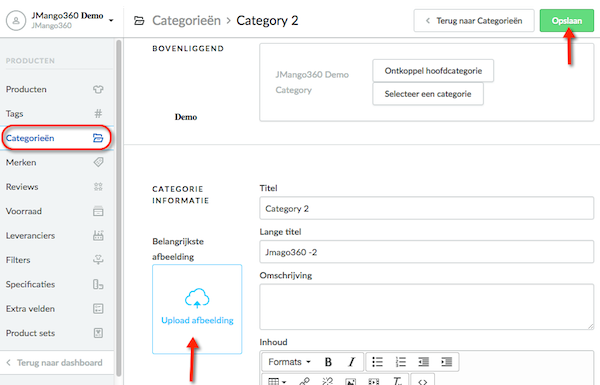 Please remember to reintegrate your Lightspeed app in JMango360 to get the update applied on the app.

You now get the subcategory image displayed on your app.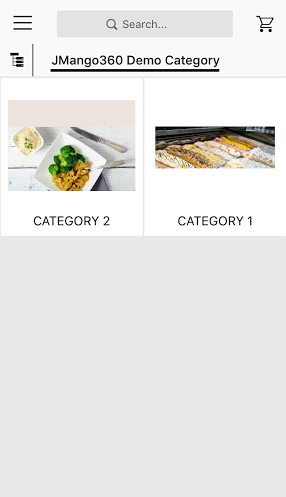 Related Articles