It will be of high value for the mobile app users to be also able to sign up with their Paypal account. At mobile app users' convenience, this will enable them to pay for their items without entering their PayPal credentials again and help improving conversion. Why we should wait for long to get this function on JMango360 app, you just need to follow easy steps below:
Step 1: Upgrade your PayPal account to Premier or Business account is the prerequisite in order to allow your mobile app using Paypal in live mode.
Note: The Paypal integration steps below of Sandbox mode are the same as those of Premier and Bussiness account in live mode.
Step 2: Login to Paypal Developer via this link and then go to Dashboard >> My Apps & Credentials to create Paypal app.

Step 3: Select your app. If you have no available app or you'd like to create new app, please click on Create App button to create your Paypal app(s).

Then, enter your app name in field App Name and click on Create App button.

There you can get Client ID and Secret ID in tab SANDBOX API CREDENTIALS

Step 4: At the App feature options, you select Log In with Paypal and click Advanced Options, then select all options.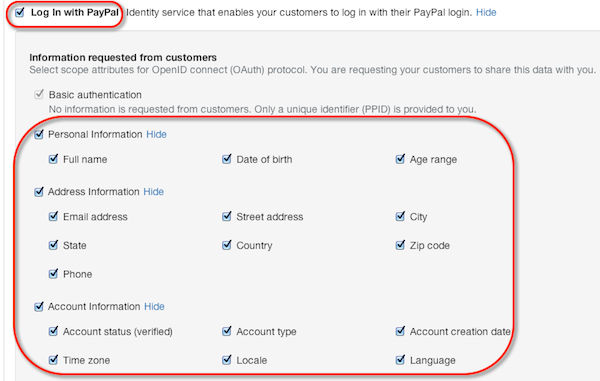 Next, on Links shown on customer consent page, enter current URL of Paypal web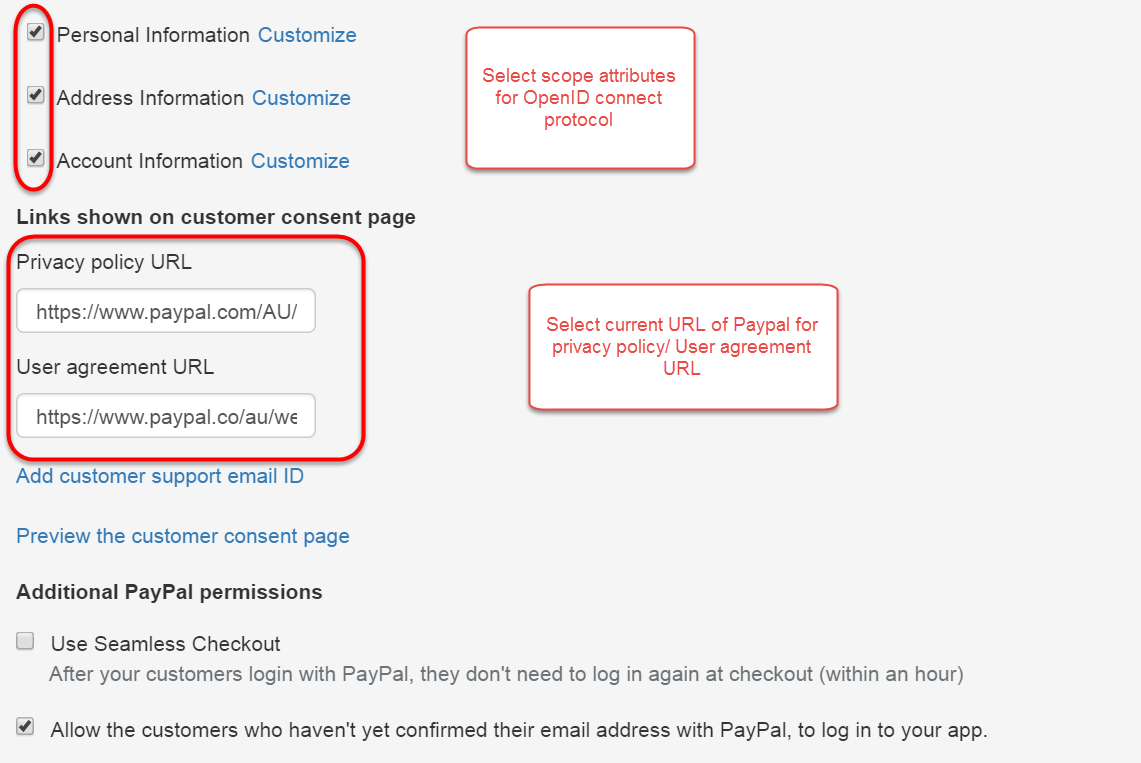 Step 5:
Back to JAM to take Return URL
Please login to JAM and open your app, select "Allow users to login with Paypal" option, then Return URL will be shown under Client Secret and you copy it:
Then paste the taken URL into the box Return URLs at Sandbox App Settings on Paypal page

Step 6: Paypal Setting on JMango360 App Management (JAM).
You need to set up live features to be integrated to your Paypal login setting as follows:
Copy Client ID and paste to field API Client Id in JAM Paypal setting.
Copy Secret and paste to field Client Secret in JAM Paypal setting.
Click on Save to complete your Paypal login permission on your mobile app.
Related Articles