The 'Home Screen' is important for the first impression of your App, it gives you the possibility to briefly show which products you are selling.
It is easy to preview your Home Screen with JMango360, please follow the steps below:
1. Open The Preview App, then login with your account.
2. Click on the App name to open your App, the Home Screen will be displayed:
The title bar at the top of the Home screen allows you to view: Menu icon, App logo, Search icon and Shopping cart.

The slideshow and the buttons will redirect you to a particular category which is set when designing your app.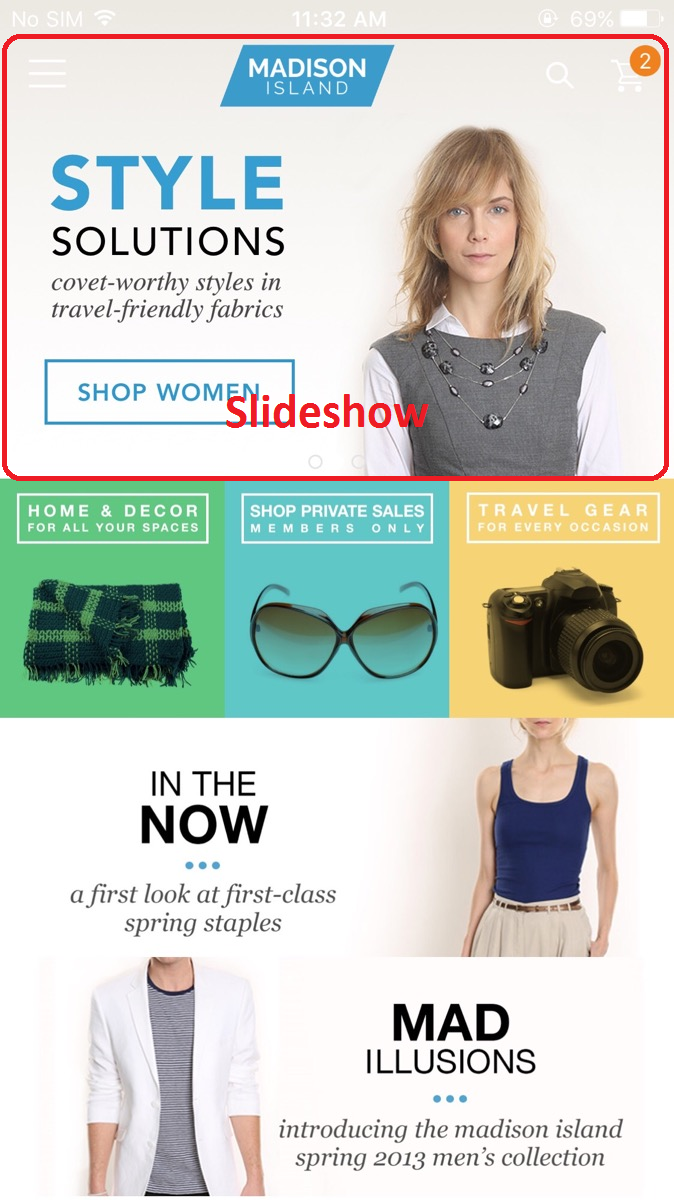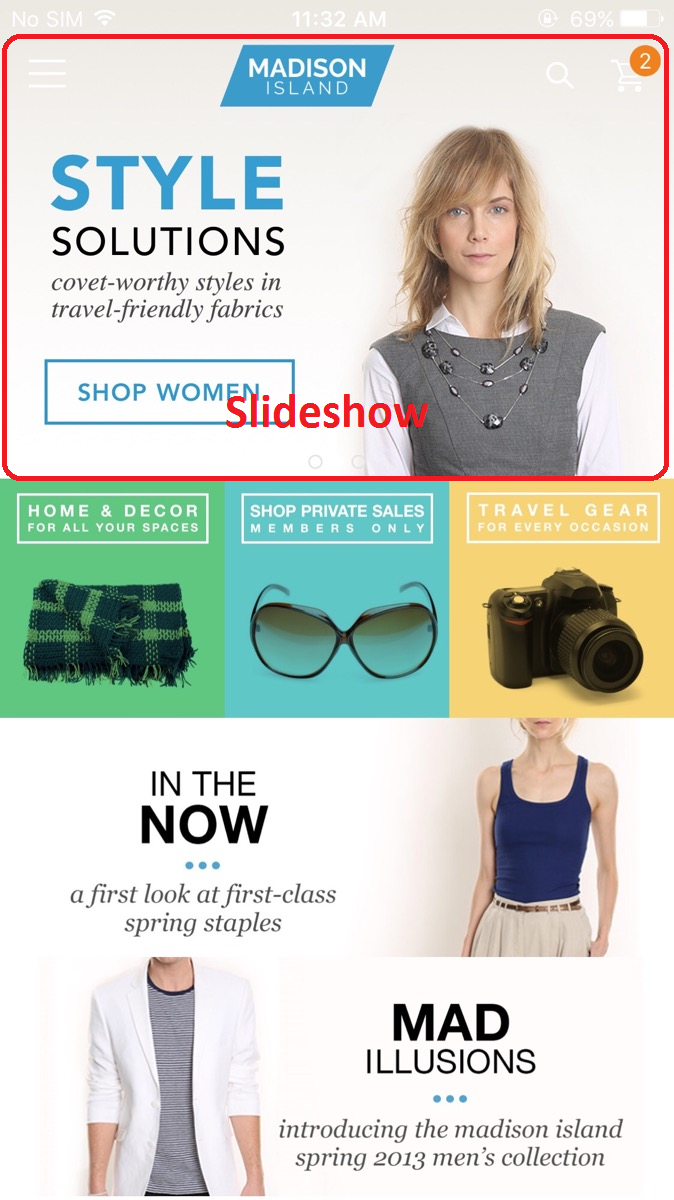 Other features which might be interesting to preview are listed below: