The Magento integrated App follows standard Magento behavior when displaying the IN STOCK or OUT OF STOCK message in the App. Below you find an instruction how to change this setting in your Magento environment.
By default, on product details in Magento front-end, there is a label Availability which, depending on whether the product is in stock or not, has a message of either "In Stock" or "Out of Stock".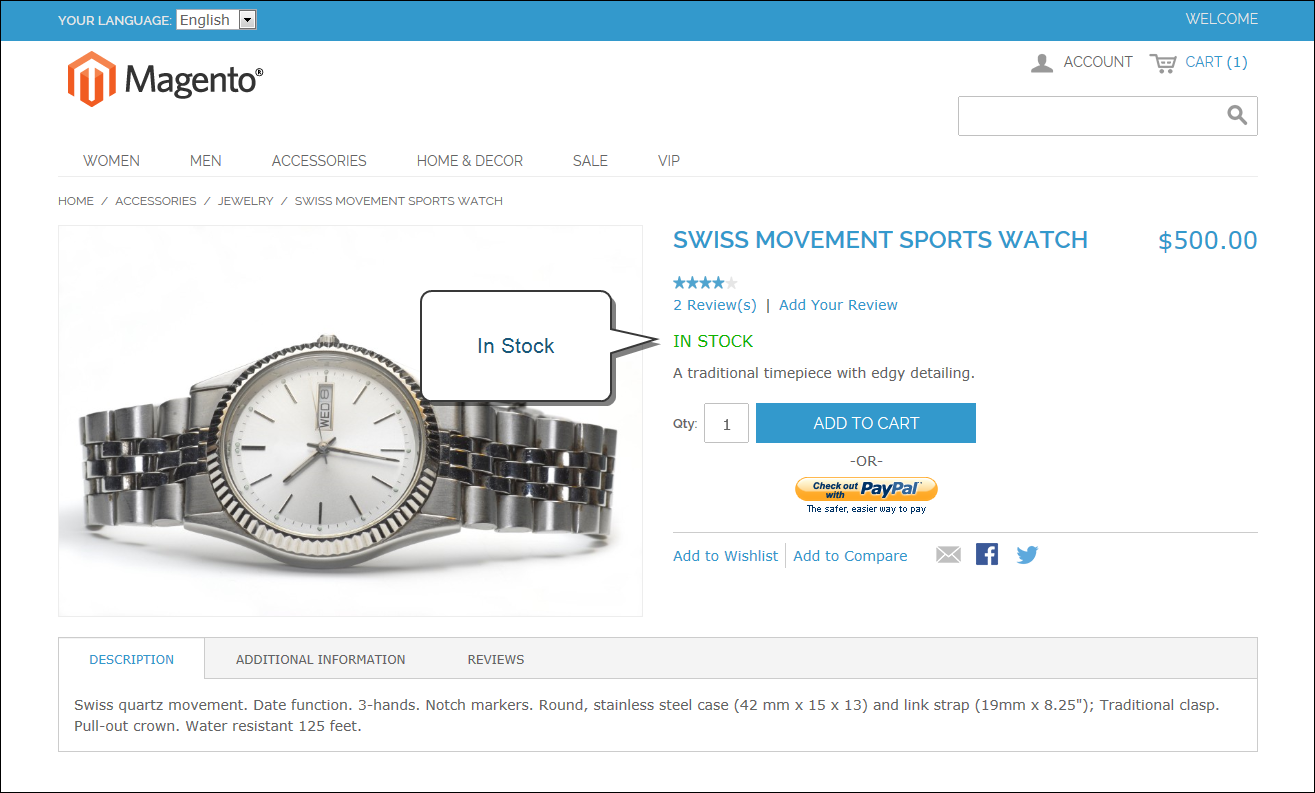 If you want to show/hide the label and its message from being displayed on the product list/product details, you can do this in the JMango360 Backend. Follow the steps below:
Step 1: Login to the JMango360 Backend > Click on your app > Click on the Settings tab in the main navigation.

Step 2:
Within Settings go to the tab Sales Settings.
Here you are able to show and hide a Out of stock label and also the Stock level.


Step 3:
Click on Save, to save the setting.