JMango360 REST Plugin README

BEFORE YOU BEGIN ANY INSTALL OR UPGRADE

** Although the JMango360 plugin has no impact on your Magento database, we always recommend a back-up before installing the plugin**

** Always make sure to disable Compilation mode before you begin installing or upgrading the plugin to avoid any impact on live system**

PRE-REQUISITES

A) The plugin is compatible with Magento Community Edition 1.7 and higher.

B) Payment Method Integration

Note: Payment methods compatible with the JMango360 REST Plugin:

1. All gateway methods

2. Hosted methods which meets the requirements below:

a) hosted methods should redirect from Place Order page.

b) if succeed, they should return to checkout/onepage/success page.

c) if fail, they should return to checkout/cart page.

C) PRODUCT TYPES - Downloadable and virtual products are not supported.

INSTALLATION

First, please go to Magento admin panel, on the menu bar navigate to System >> Magento Connect >> Magento Connect Manager (Try our Video tutorials).

Next step, you might need to register an account and login to your account on Magento Marketplace. And then search for the JMango360 Mobile App Builder.



After checkout this Plugin successfully, please click on the Install button on the thank you page to get the Installation Key. Also, an email is sent out with the Installation Key.

Back to Magento Connect Manager and paste the key to "Install new Extensions" field then click Install.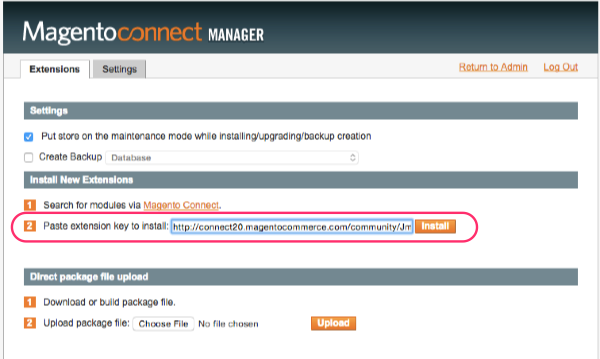 Next step, click Proceed and the plugin will be installed to your system.


Please click Refresh button to continue.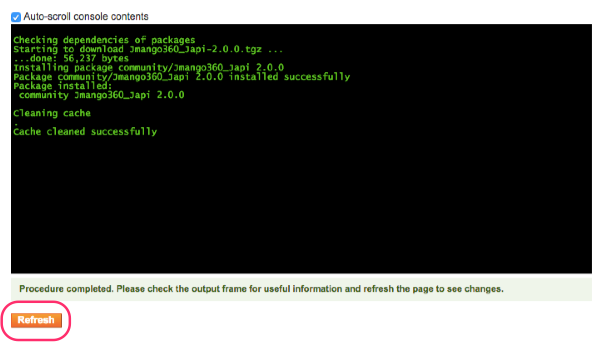 Finally, please log out of Magento admin and log back in.

It's necessary to logout and log back in Magento Admin in order to enable permissions to access the plugin you just installed.

Now, Let's turn back to the Magento admin panel to configure Magento site after installation of the JMango360 REST plugin.

REINSTALL / UPGRADE

If you are having problems or need to upgrade your JMango360 REST Plugin installation please follow these steps via this link.

---
Did you know?

There is another way to install JMango360 REST Plugin via Magento Connect. Firstly, download the package file via this link, and then login to Magento admin, navigate to System >> Magento Connect >> Magento Connect Manager, upload your downloaded file in part Direct package file upload, then click Install.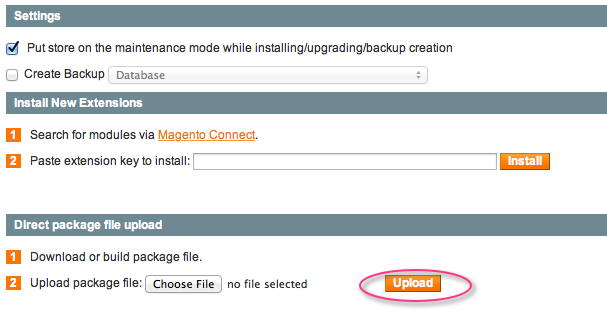 If your Magento site is of version 2.x, please visit
this article
for the Plugin installtion.
Related Articles

1. Magento App General Settings

2. How to create a Magento App?

3. How to configure a JMango360 REST Plugin?

4.How to update the JMango360 REST Plugin?