There will come a time when the JMango360 plugin needs to be reinstalled or upgraded to a newer version. However, after reinstalling/upgrading the plugin, console screen returns "the plugin already exists", your website might be down and displayed "Service not available". So, what happened?
T
he problem here may be y
ou forgot to uninstall the current JMango360 Plugin before reinstalling or upgrading it.
Now, firstly, you need to get your Magento website up again. Please follow steps below:
Step 1: Connect to your website hosting using prefered client (ex: FileZilla, WinSCP...)

Step 2: Go to Magento Root folder.

Step 3: Delete file 'maintenance.flag'
It's done. Your website is online now. The reason that made website display
"Service not available" is that Magento Connect interface can allow you to bring the website down, which will put it to maintenance mode, by selecting the option
"Put store on the maintenance mode while installing/upgrading/backup creation".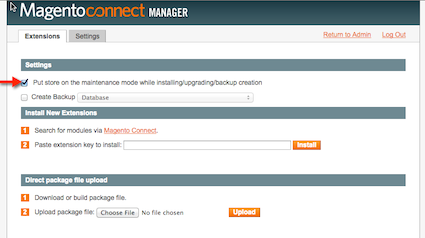 Now, please continue your reinstallation/upgrade JMango360 Plugin with uninstalling it first.
Please see part Reinstall/Upgrade via
this link
for more clarification.
Related Articles