Your app-users can browse through your products and can get so called predictive keyword suggestions. This means the system gives suggestions based on the first letters, just like in Google Search.

Step 1: Open your app.
Step 2: The home screen will be displayed. Please touch on the menu icon on the top left of the screen.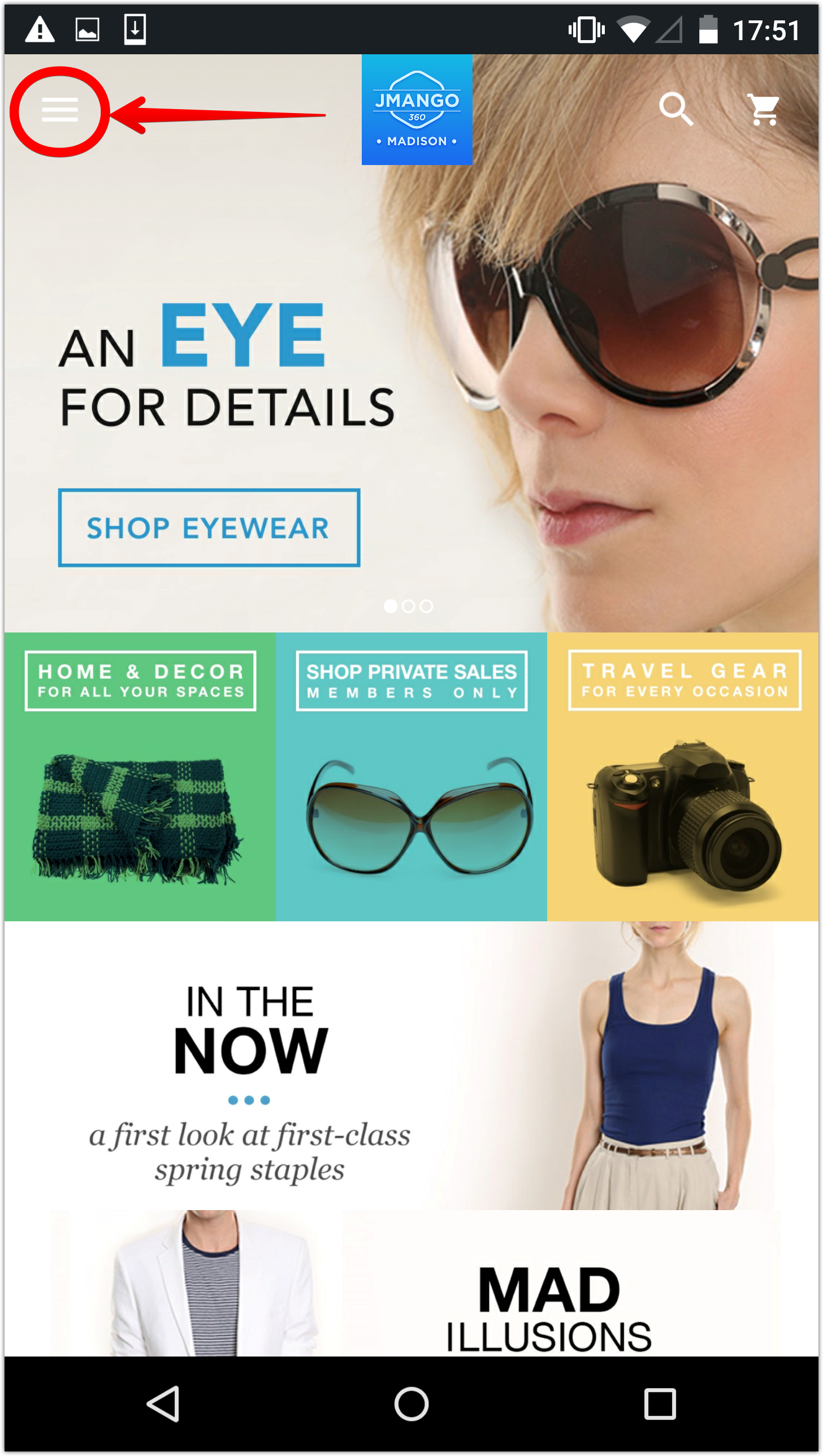 Step 3: You will see a screen with all the categories you have created in JAM (JMango360 Application Management). Just select one categorie.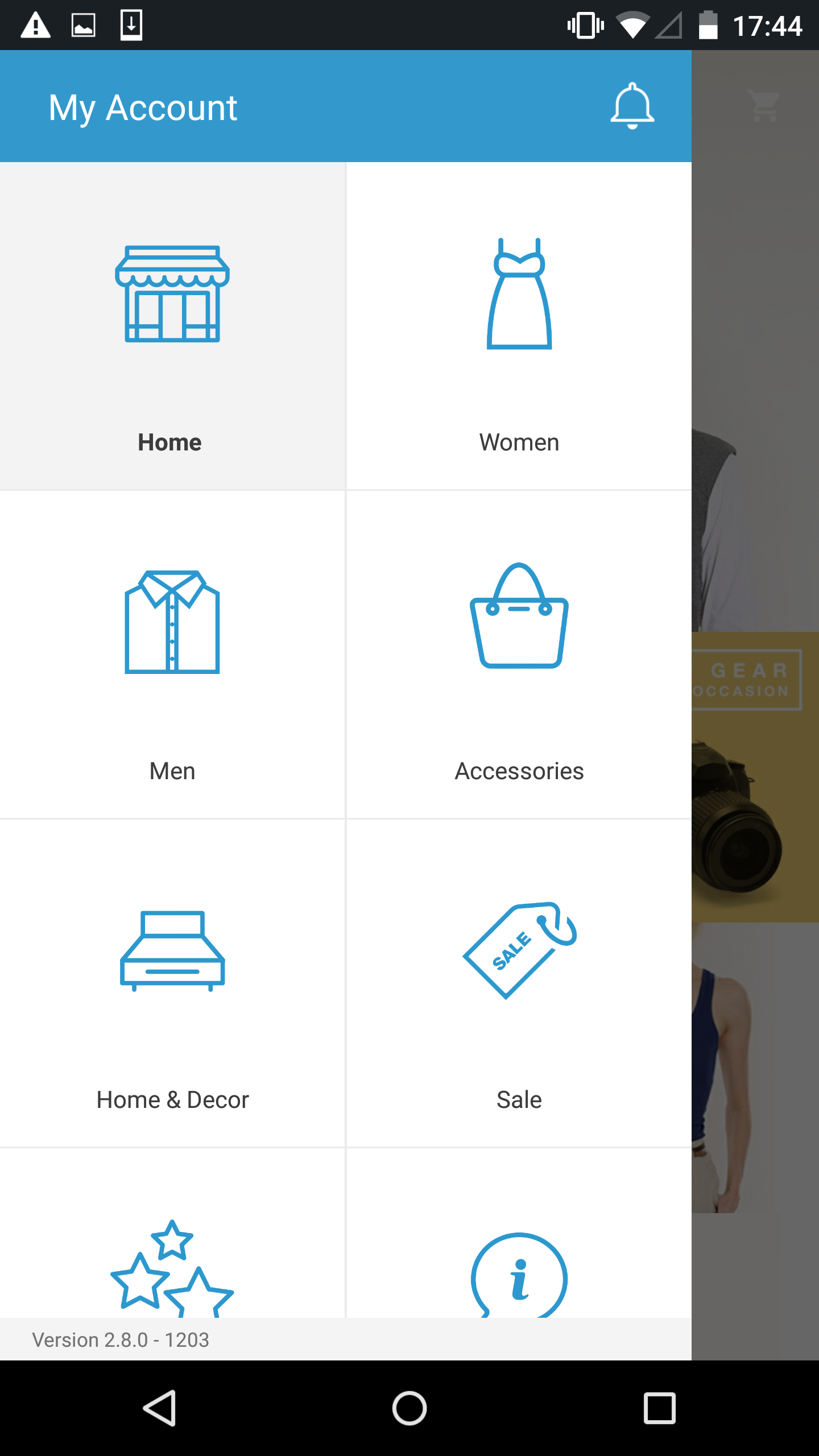 All your products in this category will show: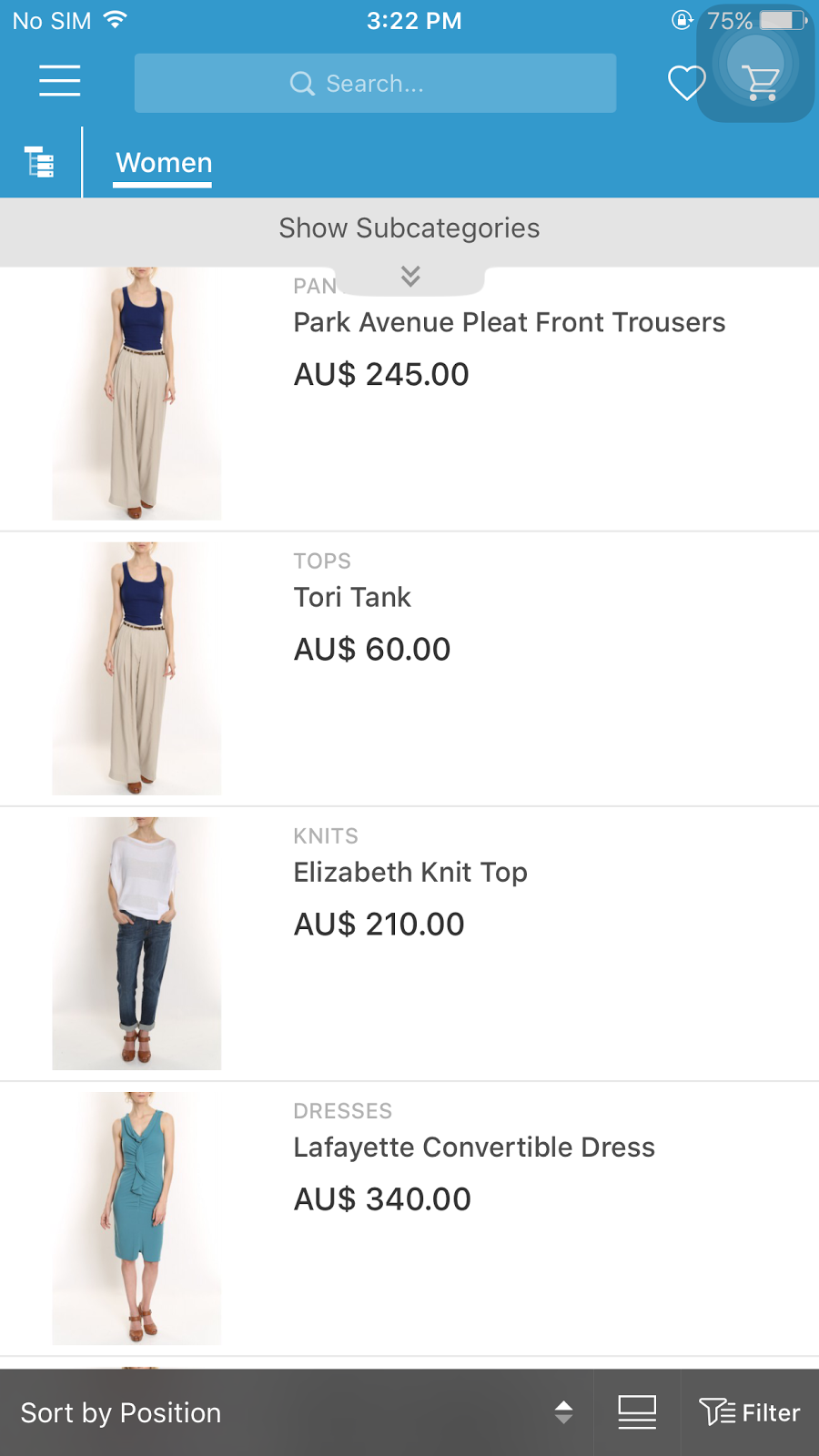 Product listing option
You can select one of the three options described in picture below to list your products.
option 1: show products in Grid view

option 2: show products in List view

option 3: show products with one column
Product sorting

You can also sort the product list by selecting one of these following criteria:
Position




Price: Lowest first




Price: Highest first




Name: Ascending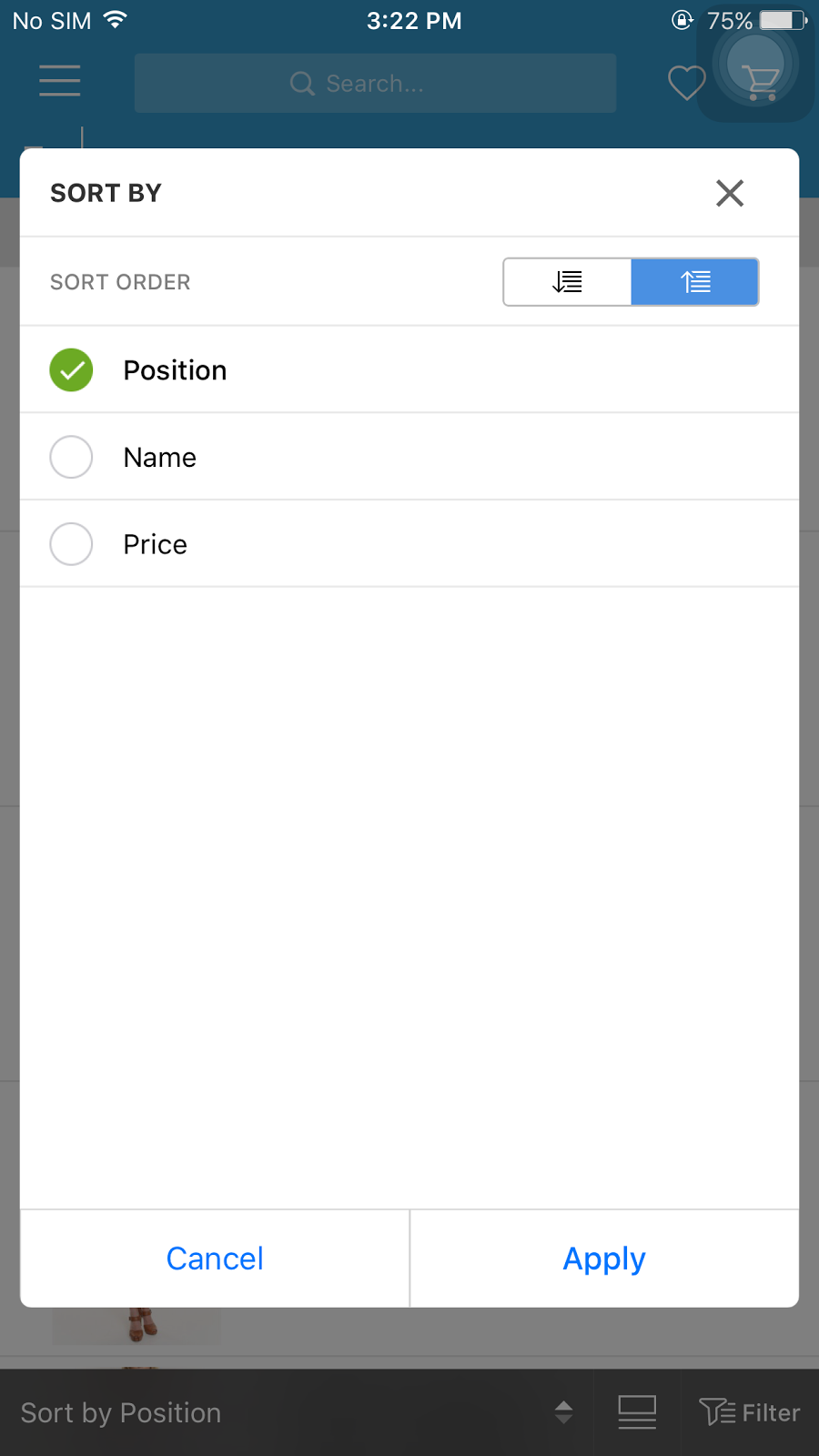 Product searching
To search products please click on the search icon. A text box shows, which allows you to enter search keyword. By entering the first letters, the predictive keyword tool gives suggestions.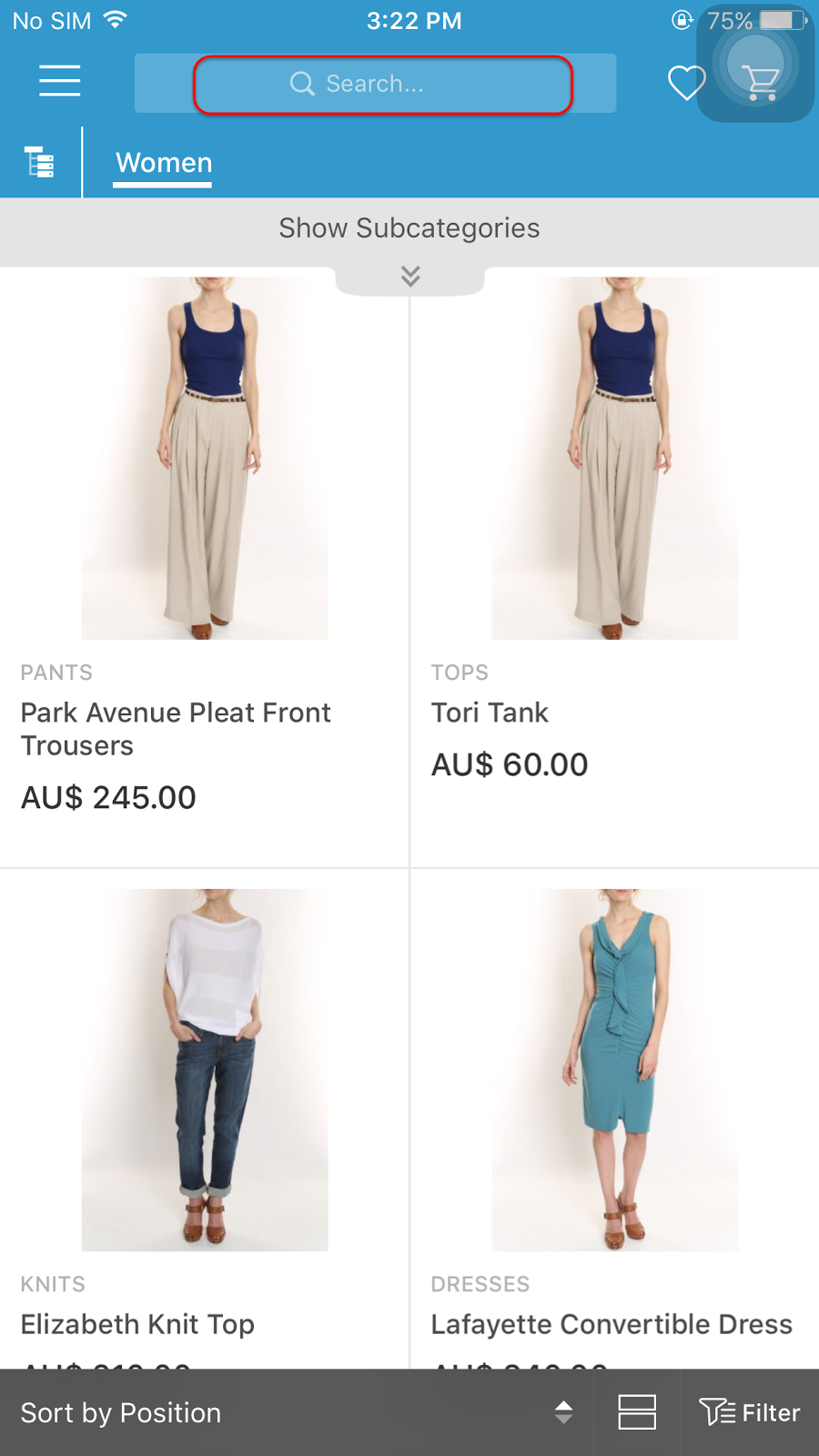 Check product details
Choose a product. The product details will be displayed as the picture below. You can add the product to a cart, or add the product to a wishlist.
Product information is devided into two tabs: Overview and Additional information.
OVERVIEW shows the product information, such as: product description, product options, price ...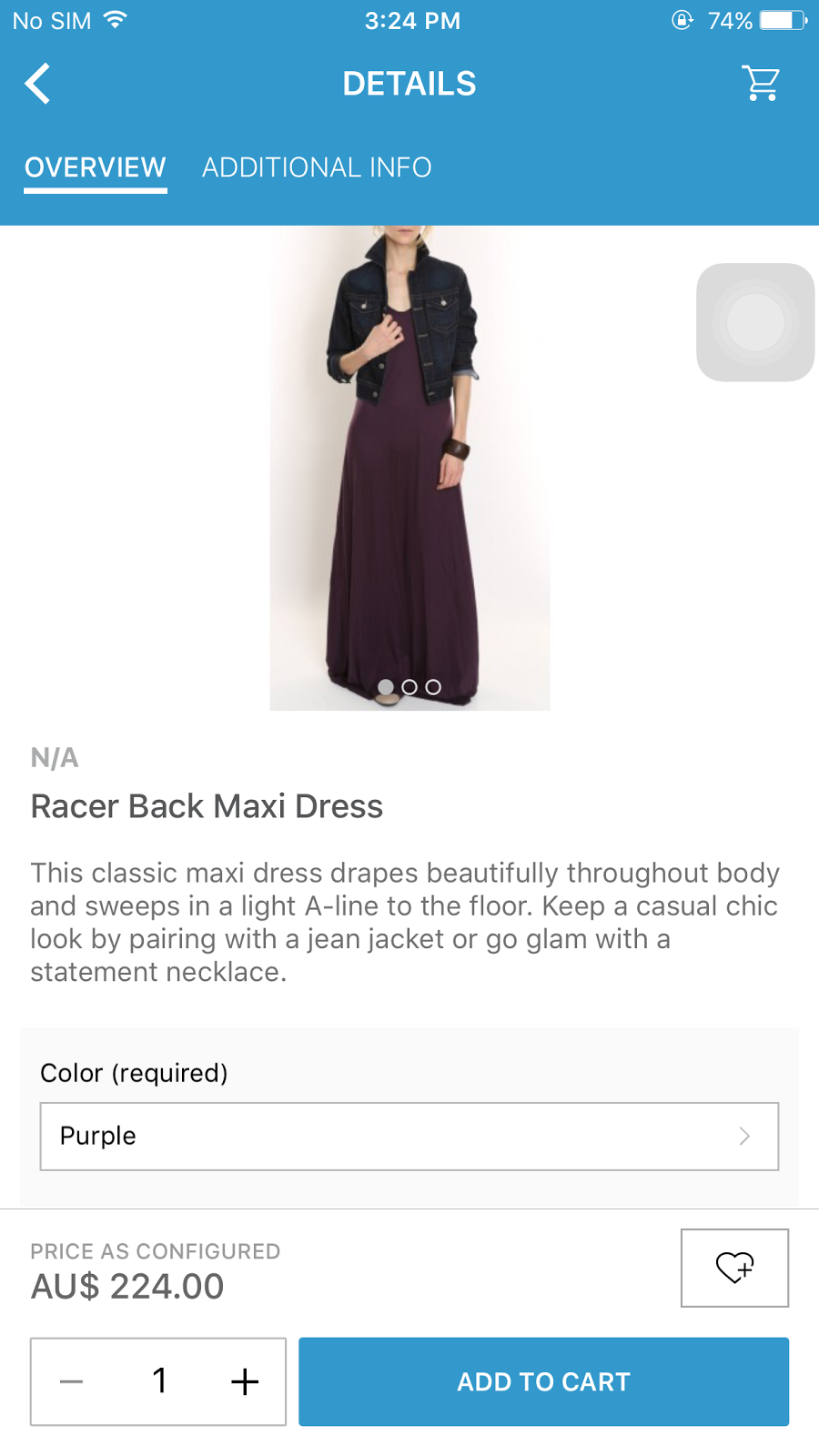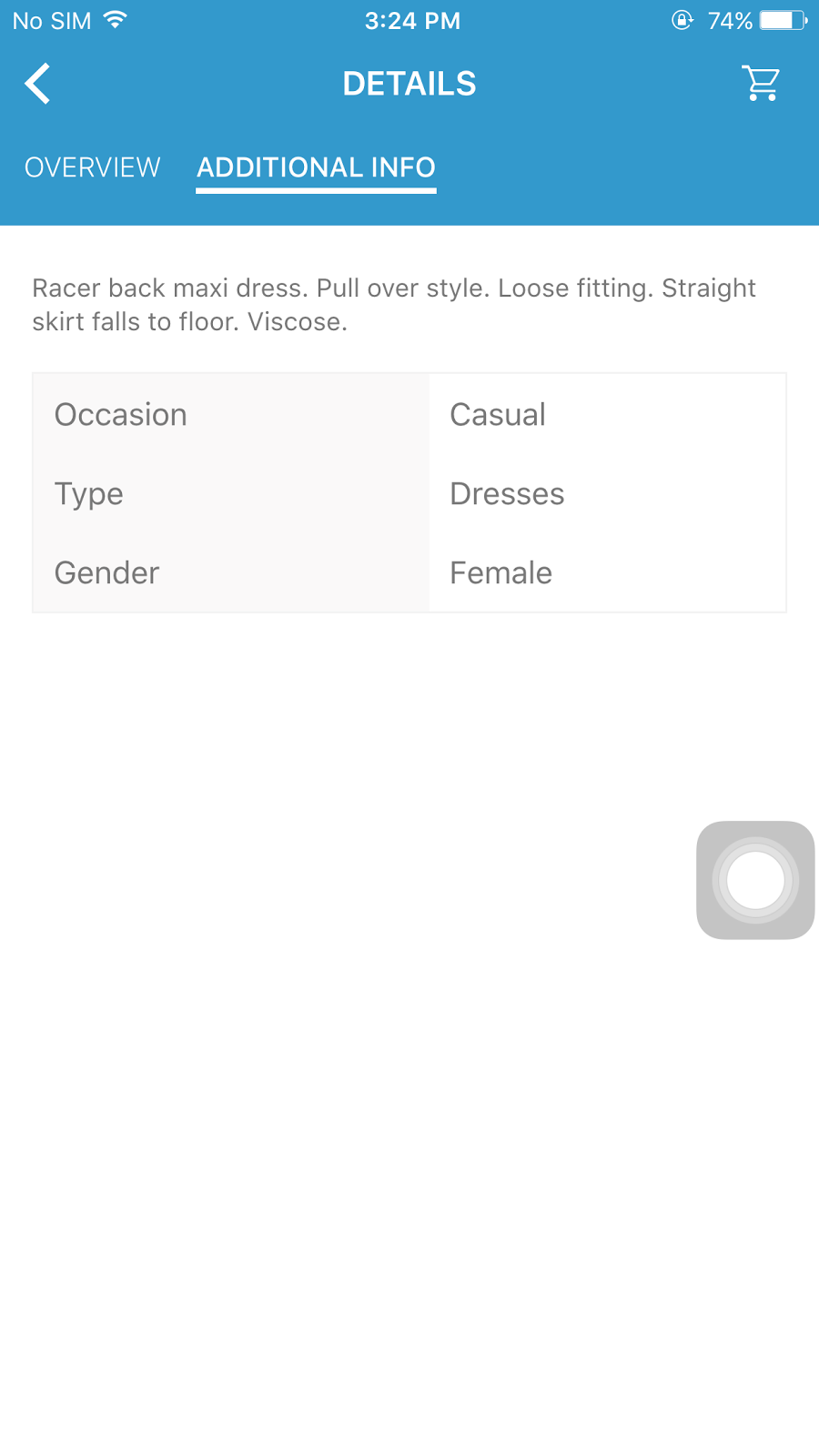 Catalog Browsing
By default, all product items in the app will be displayed. Mobile users can select a sub-category.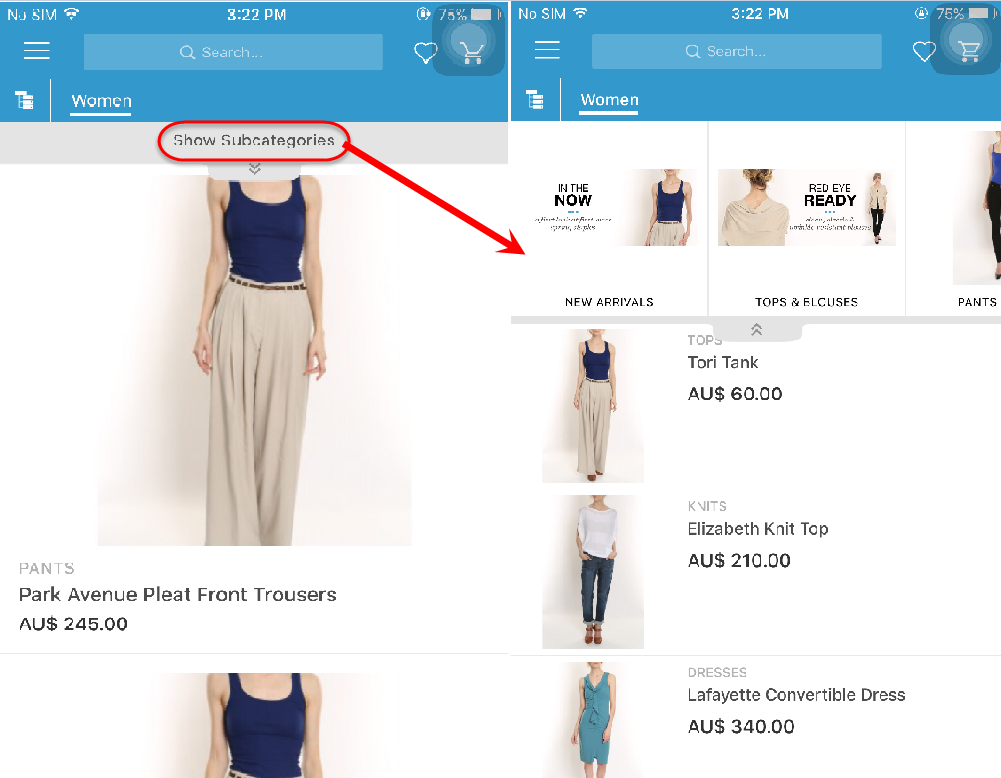 Good luck!

​

Related Articles
3. Magento app General Settings
4. How to create a Product Catalog?