With the wishlist feature an app-user will be able to add their favorite products to a special list called 'wish list'. This is a proven sales driver! Please be noted that your Magento website should have enabled the Wish list feature to get this feature available on your mobile app.
Here is how you add products to a Wishlist:
Step 1: You open your app and view a certain product.
Step 2: On the product detail page,you click on the Add to wish list button:
If you haven't logged in to the mobile app, the login form will be displayed. After logging in, you will be directed to your wish list page with the newly added product.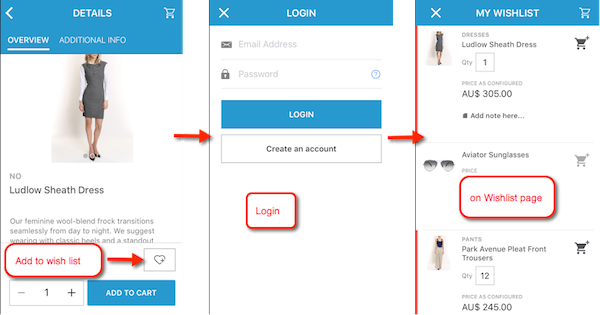 If you are already logged in to your mobile app, you will be taken to your Wish list page with the newly added product.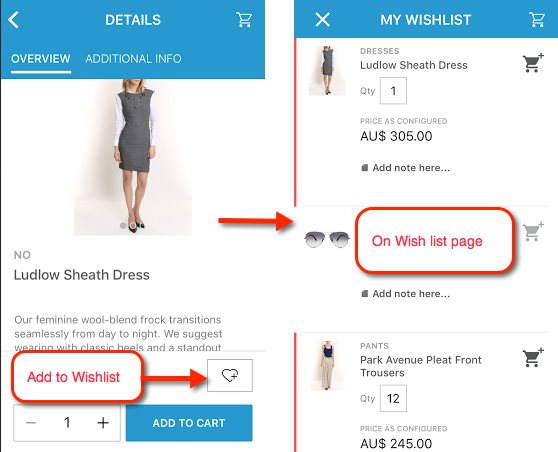 Step 3: From product listing page, touch on the wish list icon at the top of screen. The wish list page with all of your favourite products will be displayed
Note: You can view the Wishlist page when you login to mobile app only.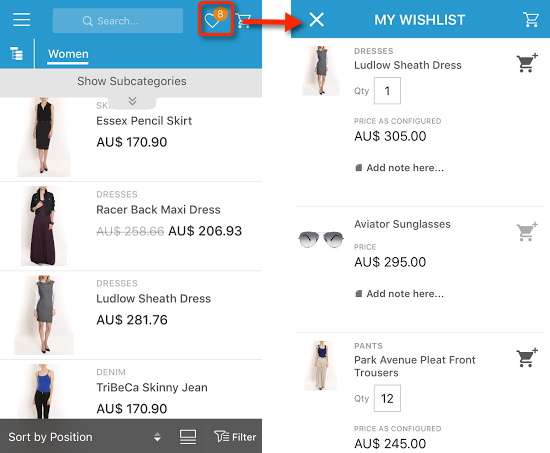 Edit wish list
You can quickly remove a product from your wish list by swiping the product to the left, then select the delete icon as described in picture below.
You can add a product to your cart from your wish list by tapping on the Add to cart icon.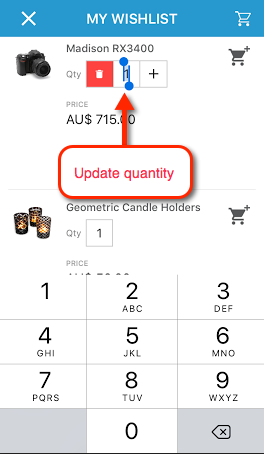 From wishlist page you can edit the product quantity here by tapping on quantity box and update.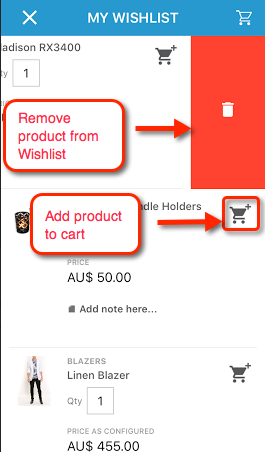 Related Articles